an applied marine science consulting firm, specializing in environmental data acquisition and engineering technical support services.
1/4
Underwater services in support of marine construction and environmental and structural engineering survey and investigation.
1/4
Observer data collection services, for use by scientists and industry members for the management of commercial fisheries and marine environments.
1/4
USCG-accepted and Alaska Marine Safety Education Association certified trainers of cold-water survival procedures, marine safety equipment and on board safety drills.
1/4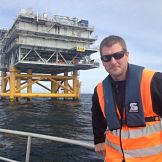 Our firm provides the commercial marine industry and government with the required expertise to gather and interpret technical and scientific data from a broad scope of marine environments.